FRANKLIN CUSTOM HOME BUILDERS AND REMODELING
NASHVILLE SUBURBS | WILLIAMSON COUNTY
FRANKLIN HOME REMODELING & RENOVATIONS
Offering premier remodeling and design services in Franklin and surrounding suburbs.
From the first phone call with Sebring Design Build, to the final finishing touches, your needs and considerations will always come first above all else. We will help you determine your style, design, and budgetary needs in a thoughtful manner and without any hassle, in order to determine if we are the right fit for you.
At Sebring Design Build, we focus on the power of conversation. Your needs and wishes are prioritized no matter what at any stage in the project, and we will work with you to see that everything is done right. We consider every remodeling and renovation project to be unique and vital regardless of the size or budgetary constraints.
Once we get as many details as possible from you––including your preferred style, budget needs, and architectural preferences, we will create a custom design plan just for you. If you are satisfied with the creative outline, we can move forward and make it official through CAD software.
Our design experts and home remodeling Franklin contractors are the perfect choice to help you turn your renovation dreams into a reality by thoughtfully helping you craft the perfect design plan for your home. Whether you want a kitchen or a bathroom remodel, or you are looking to build an entirely new house from scratch, we've got you covered.
Bryan was born and raised in Glen Ellyn, Illinois and has been in the construction industry since 1993.  He opened Sebring in 1999 and has been doing what he loves ever since; remodeling & home building while developing close friendships and lasting relationships with customers.
In 2020 Bryan decided to move the Sebring family to Franklin, Tennessee, a suburb of Nashville to support his eldest daughter Brye as she continues work with her record producers on her next song releases.  In addition, Sebring has launched a second location and Bryan continues to travel between both locations.
FRANKLIN HOME REMODELING PROJECTS
The results speak for themselves. Customers around the country have been satisfied with their unique results. From complete kitchen transformations to new room additions, to simple bathroom overhauls, we've got the solutions to meet your needs.
Mary's Willowbrook Basement Remodel Pictures
Bryan Sebring
2022-06-14T15:47:23-05:00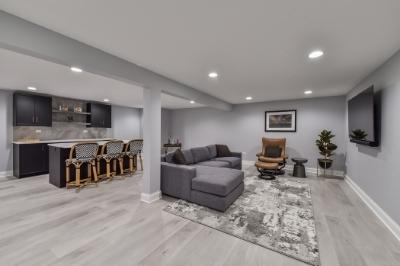 WHAT OUR CLIENTS IN FRANKLIN SAY ABOUT SEBRING
Don't take it from us, hear what previous clients have said about our services. As experienced contractors, we're always listening to client feedback, and we make sure they continue to be the main focus. It is why we offer curated and customized design plans for every new home we come across.
Our customers are the backbone of our success. Thanks to past and present client testimonials we are able to offer quality Tennessee remodeling services.
We know you have other options for home remodeling and design in Williamson County. But you should choose Sebring because our team and services stand apart thanks to our unique attention to detail and our passion for attaining customer happiness before anything else.
" As soon as I had a meeting with Bryan Sebring and he drew up an initial proposal, I knew I was done shopping for contractors. When you meet someone that you know you can trust implicitly to assist you with major decisions and send you to good suppliers, and whose staff you can trust in your house for 8 weeks without any homeowner supervision, your decision transcends price… "
" I would highly recommend Sebring! All those that were involved in my home remodel were both professional AND nice. Bryan provided all services that were expected and on some occasions went beyond with what was necessary just to make us happy. Thanks Sebring! "
" My experience with Sebring felt right from the start – I felt comfortable and at ease from the first meeting and throughout the entire project. The entire team was extremely friendly and professional and always helpful! They were prompt in answering questions and returning calls and very accommodating. They were clean and courteous and respectful, which I truly appreciated. I would definitely recommend using Sebring!! "
" We used Sebring to remodel our bathroom. They were very professional and the end result is just beautiful! Everyone was prompt, courteous and very skilled. The price was very fair. Justin, in particular, went out of his way to make sure everything was perfect! I highly recommend Sebring! "
As a communal area, the kitchen is more than just a space to prepare food and store groceries. It is the central hub of your home and oftentimes the main area for family and friend gatherings. You deserve a place to feel happy and proud to call your own, there is nothing more enjoyable than sharing a meal with your loved ones at the end of the day!
Seen as the heart and soul of your house, the kitchen deserves extra love and care. It should be an extension of yourself through design and style. Here at Sebring Design Build, our experts will take your needs, ideas, and preferences and combine them to create a unique plan that will transform your beloved kitchen into a masterpiece. Get the kitchen that goes beyond your desires and expectations, today.
What's Included
Our kitchen remodelers in Franklin, TN offer one-of-a-kind designs, advice, and customer support during the entire process. What to expect:
Island installations or replacements
Open-concept kitchen space with wall removal
New cabinet and countertop installations
Flooring and backsplash designs
Our experts have completed numerous projects for kitchen design in Franklin, Brentwood, Nashville, and the surrounding areas.
Why Sebring is the Perfect Match for Your Nashville Kitchen Redesign
When time is limited and the budget is tight, you may opt to invest in some DIY options for your kitchen renovation. Though it might initially feel good to take initiative yourself, you will definitely save time and energy if you choice Sebring Design Build. Not only will we take care of everything for you, but you will also get the professional quality for your kitchen remodel, all while saving money.
What sets us apart from the rest?
Design and Planning Services: By listening to your needs, we will design something that is based on who you are and what you are looking for. Our in-house designer is readily available to help you come up with the perfect kitchen concept.
Expert Construction and Installation: We are one of the most reliable kitchen contractors in the area, offering high-quality design and installation services to match any budget. Our sophisticated work has earned us a reliable and long-lasting reputation.
Increased Property Value: Increasing the value of your home is an incredible investment, which offsets the worry about spending too much money upfront. You can get a huge return on your investment in the future if you decide to sell your home.
Better Functionality: As one of the most important rooms in the house, the kitchen serves multiple functions. Being able to cook, clean, store, gather, and organize all in one area of the house is a blessing. Our experts will help you add storage space, install bigger counters, and install new appliances to help you access everything with ease.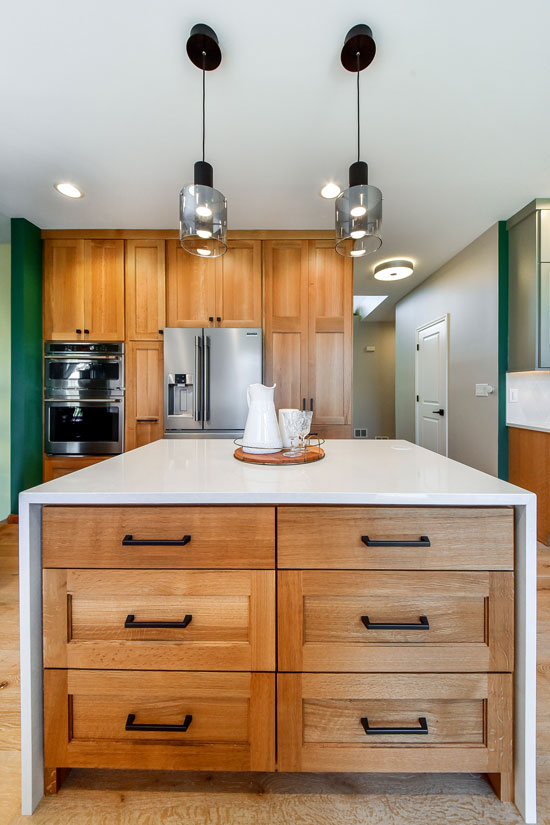 Considerations for Kitchen Remodelers in Franklin, TN
The first step efore the actual remodeling and reconstruction process begins is to lay down your plans. In the early stages, you'll be able to meet with our in-house designer who will work with you to personally create a unique kitchen layout. Creative ideas and advice are always on the table, and we will not stop until we have come up with a design that you are completely satisfied with.
Home remodeling can be an overwhelming process for first-time homeowners. Thankfully our team will assess your home remodeling Franklin needs and prompt you to consider the following:
Worktop Spaces: Surface areas are essential to the overall functionality of your kitchen. You need some spacious flat and surface spaces to work with, even if your kitchen is small.
Kitchen Layout: Creating the perfect kitchen layout requires a combination of creativity, science, and experience. Our designers understand the need for easy access to essential components of your kitchen. Through this understanding, a complete kitchen layout is made.
Sinks and Plumbing: A kitchen sink is a must. It can be hard to plan around a sink when some of the bigger installations are not yet done. It's why a design plan helps you visualize where your sinks and other plumbing needs should be. In most cases, the sink can be placed at a comfortable working height and should be in view of a window.
Windows, Doors, and Natural Light: Any Franklin homeowner would be awry if they did not fully take advantage of available natural light. Make your kitchen more inviting by allowing as much natural light in as possible. A design expert can help you figure out the best parts of the kitchen to make this kind of lighting happen.
Franklin Cabinet Replacement
Curious about what the biggest part of a kitchen renovation actually is? Well the answer depends entirely on your kitchen and your needs! Most people consider cabinets and countertops to be two of the biggest overhauls a kitchen can see during renovation. Cabinets are prioritized because of their usefulness, but also because they are some of the easiest parts of the kitchen to design and customize.
No matter your preferences and style needs, you can find a beautiful set of cabinetry that matches the kitchen of your dreams. Sebring Design Build carries an elegant cabinetry line, allowing for a diverse range of styles and types without breaking the bank.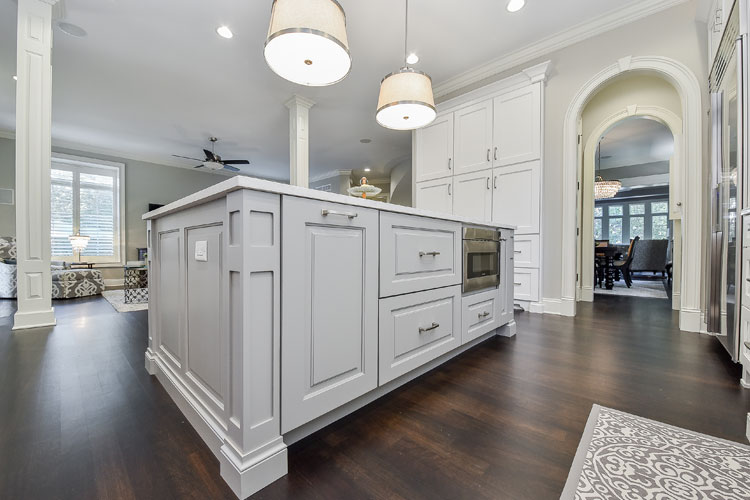 Cabinets consist of many parts, including:
Colors: Our line of cabinets consists of over 80 colors to choose from, letting you customize as much as possible. You can find a color that matches your existing décor as well as your envisioned design.
Door Styles and Designs: Cabinet doors are the front-facing part of the cabinet and the part that you will see most often as you go about in the new kitchen.
Features: Your cabinet can have additional features built in or around it; you can mount a trash can into a cabinet door, install an internal dishwasher, or add wine racks.
Hardware: The final touches are often the most crucial and fun part. In this case, you can finish off your cabinets by choosing hinges, pulls, handles, and knobs that suit you.
Flooring Renovation
A new kitchen floor can elevate the look of your space. You can select from a wide range of luxurious, eco-friendly, and affordable materials including laminate, hardwood, and tile. This is a very critical and fun part of the process as most of our clients enjoy picking out fresh new flooring options.
Replacing Your Countertops
A solid stone countertop is the key to making a big statement. Our design pros offer quartz, granite, and natural stone options to complete the look. You can order customized slabs or choose from a range of pre-designed options.
Kitchen Backsplashes
A backsplash can tie the design of the whole kitchen together marrying everything together. It can be hard to see the benefit of a backsplash without seeing the bigger picture; that is why our professional designers can help you find the perfect style and color for your Franklin kitchen.
Don't wait, get in touch with our Franklin experts today and set up a consultation. We will help you create the perfect kitchen from start to finish. Head over to our product guides and pricing specifications to get a general idea of your costs.
FRANKLIN BATHROOM REMODELING
The bathroom is more than just a necessary room in your home. It is one of the first rooms you see when you first wake up, and likely the last one you see before bed. It is a private and intimate space that you depend on for some of your most basic needs. This is why it is so important that you walk into a bathroom that you enjoy.
No more groaning over the cold tile floor on your feet, or dealing with cramped spaces and constant water leaks. It is time to invest in a Franklin bathroom remodel! A problematic bathroom will not last long, but it will also decrease the value of your home.
A good bathroom renovator is essential. At Sebring Design Build, our personal designers have the experience and materials to help you transform your space. Get rid of dirty tile and chipped bathtubs and bring in a relaxing paradise experience. No matter how big or small your bathroom, we can turn it into a welcoming and inviting space for you to unwind and take care of basic needs. Our services are available in Franklin and surrounding areas.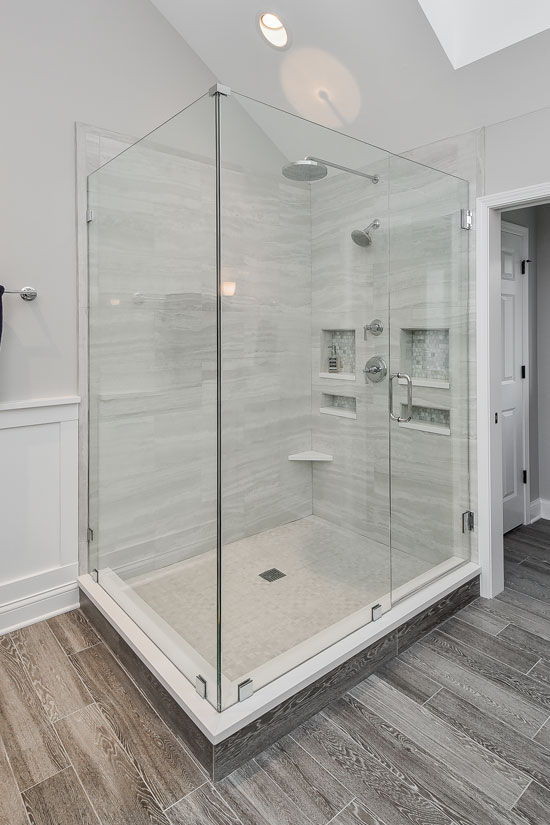 What Our Bathroom Remodeling Team Can Do for You
Rest assured, our employees are experienced and dedicated to helping you bring your visions to life. We offer full-service contractors in Franklin and surrounding areas. We listen to your preferences and offer you the best suggestions of materials available. This way we can come up with a plan to transform your former bathroom into an inviting space where you can feel clean and fresh.
We are efficient in our:
We know how to match your aesthetic preferences to our available designs. We can also tell you what looks good and what is practical, helping you achieve the perfect balance of beautiful and functional.
Your happiness is our number one priority. We will listen to your needs and have a thorough understanding so we can help you get exactly what you want. We'd love to have a detailed conversation to get a head start in your design.
We work quickly and with precision and always stick to the plan. We can work with your schedule while also maintaining the best safety practices on and off the job. Our contractors are experts at what they do, they will renovate your bathroom – and clean it all up – at a reasonable timeline.
Best Bathroom Remodeling Designs in Franklin
Just like your kitchen, your bathroom is a place that you visit multiple times throughout the day. Your bathroom is a reflection of your needs, and it should also be a reflection of your style. A fully renovated bathroom with new installations, appliances, and features can greatly increase the value of your entire home.
Our Sebring Design Build specialists can help you design a remodeling plan that matches your preferences, but also stays within budget. No matter your constraints or the available materials, you can turn your bathroom into a dream space.
We offer both small and large-scale Franklin bathroom remodeling projects to help you achieve the perfect design.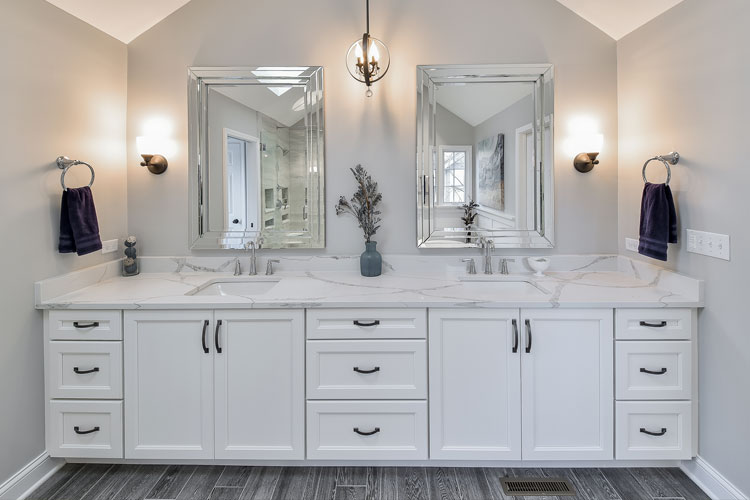 Adding New Designs and Amenities to Your Bathroom
Bathrooms can sometimes be tricky to renovate due to sizing limitations. Without a ton of space to work with, many homeowners sometimes feel constrained and without much hope. However, with the right layout and materials, we can help you achieve the best results.
First, we consider the essentials:
Baths and Showers: The wide variety of bath and shower options can be overwhelming, but our design professionals can help you figure out from the start. Consider a standalone shower and tub or combine them for an optimal spa look.
Fixtures: Make something mundane like the toilet and the sink into something beautiful and alluring. Experience something magnificent. Toilet options come in different sizes, styles, and finishes making it easy to match an existing or future style. Sinks also come with customizable handles and spouts.
Cabinets: Add more storage with some cabinetry. You can add space and maximize its efficiency if you have a smaller bathroom. A vanity is a good way to combine your storage space and keep it aesthetically pleasing and functional.
Flooring: Most bathrooms are better with tile floors because they can resist moisture. They also come in various shapes and styles that you can easily find something unique to match your design needs.
Our Sebring Design Build team also offers additional amenities and services to help you take your bathroom to the next level:
Custom shower heads
Handheld showering devices
Stone and glass tiles
Stone countertops
Heated floors
Glass shower doors
Built-in shelves and shower niches
Shower benches
Custom hutch cabinets
Above-toilet cabinets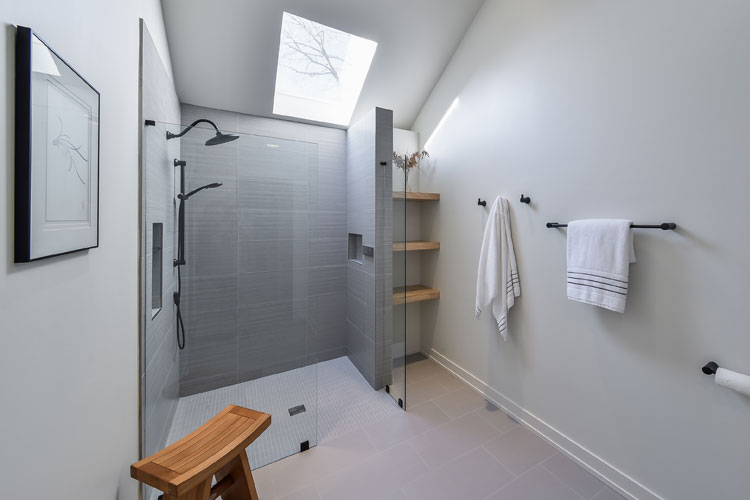 When thinking of design options, improve the look of the bathroom by considering the following:
Remove the Bathtub: If you rarely use your bathtub, consider ditching it and making better use of new space.
Install Fixtures: Lights, tiles, and door handles can be the perfect subtle statement.
Double Up: If you've got the space, try adding two sinks and two medicine cabinets to give your bathroom even more functionality.
Invest in Equipment: Time to make some smart choices! Try installing spa-quality fixtures for optimal luxury or smart toilets that can help make life easier.
Want a New Bathroom in Franklin? Call Sebring Design Build Today!
Sebring Design Build offers Franklin bathroom remodel and renovation services all throughout Williamson County. Our team of personal designers will be with you all of the way. We won't leave until the final inspections have been approved and you are completely satisfied with your bathroom.
We always listen to your design and style needs. Rely on us to bring it to life. We can provide solid materials and high-quality contractor services to ensure that your dreams become a reality before you know it.
Tired of your old bathroom layout? Give us a call today and our experts will help you get started on the perfect bathroom renovation.
BUILDING A NEW HOME IN FRANKLIN? CONSULT OUR CUSTOM BUILD EXPERTS
Our custom home builders in Franklin, TN can handle any room expansion project. You can rely on our contractors to deliver the very best to homeowners in Franklin, Brentwood, and Nashville. Your new home and additional rooms can be constructed the right way thanks to our knowledge in building codes and ground coverage.
Our builders offer a wide range of services to you, whether you are looking to build a new home or room. Your dream home is only a click away, get custom sophisticated looks with elegant or modern choices. Our incredible inventory of materials and construction capabilities allows us to offer you your dream space. Contact us today to learn more about having the most sophisticated and creative home-building experience with Sebring.
Best Room Designs for the Whole Family
The youngins are going to need more space. That means you're going to need to make more room, and fast. If you are new to the area you will definitely want to to contract us to help you make your dream home become a reality. You can upgrade to luxurious living standards at a phone call or click away.
Investing in a good home remodel project puts you in a win-win situation, you increase the value of your home––whether you're looking to sell or leave as a legacy gift. If you want to expand some rooms or build something completely new, our contractors have the skill and expertise to create a breathtaking design in a reasonable timeline.
Elegant Rooms & High-Quality Spaces to Amplify Your Lifestyle
Looking to add a new and sophisticated space to safely entertain? Consider a modern sunroom for your home. Sunrooms instantly help boost your mood and can be turned into the perfect patio hangout spot. No matter your personal style, you can enjoy this unique and comfortable retreat in the comfort of your own house.
A room expansion can satisfy your needs by adding value to your daily experiences (and help you save some money). Get in touch with our custom home builders in Franklin, TN today to talk about a custom construction project.
Never Manage Your New Construction Project Again
Our project management team is available to assist you 24-hours a day, 7 days a week. We will be with you all along the way. We pride ourselves on communicating efficiently and effectively, leaving no detail and conversation behind.
Get a head start and learn more, today. We offer free resources to any past, current, future, or prospective customers who are looking to learn more about home remodeling. You can also start preparing for your next big project by downloading our FREE eBook, Remodeling 101: A Free Homeowner's Guide!
This guide is packed with information that can help you understand how to prioritize your renovation needs, formulate a reliable budget, and know your consumer rights as a homeowner.
The Best Construction Project Management
You will be working with a project project manager who will give you personal attention all throughout the renovation process. Keeping an organized log of all of your preferences, needs, and notes. Your manager will communicate with you and give you daily updates.
Best of all, you can also track the progress of your project online and make any necessary changes or adjustments to your preferences. Enjoy a list-view of all the materials and products that you have chosen as part of your remodeling project. You can also consult with your project manager and our other design experts for advice to best navigate you towards the best choices.
WHY HIRE SEBRING DESIGN BUILD FOR NEW DESIGNS AND REMODELING PROJECTS
From small bathroom renovations to large-scale home remodeling plans, our Franklin experts are fully equipped to see it through. We can transform important living spaces into the most functional and aesthetically-pleasing parts of the home, helping your homey dreams come true.
It's a must to put our attention to detail and it's our passion to make you happy, plus you can expect a wide range of high-quality services and reasonable prices. We want to make sure that our designs are beautiful and functional. And we are pleased to retain customers for life.
Worry not, we will also check every room of the home to get a better understanding of potential architectural limitations. We will create a plan and offer advice based on our inspections.
A few of our many services include:
Franklin kitchen remodeling
Franklin bathroom remodeling
New home construction and room additions
Whole-home remodeling
Basement remodeling
Structural additions
We invest in projects of all shapes, sizes, styles, and types. Get in touch with one of our design experts today, and make the first move to getting the home you deserve.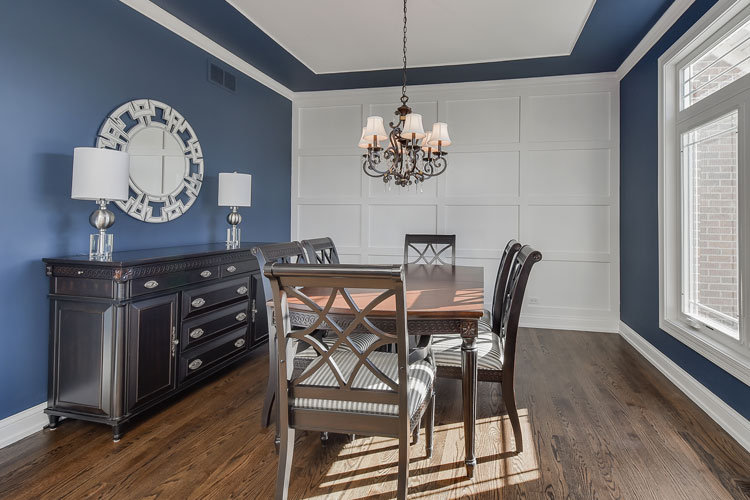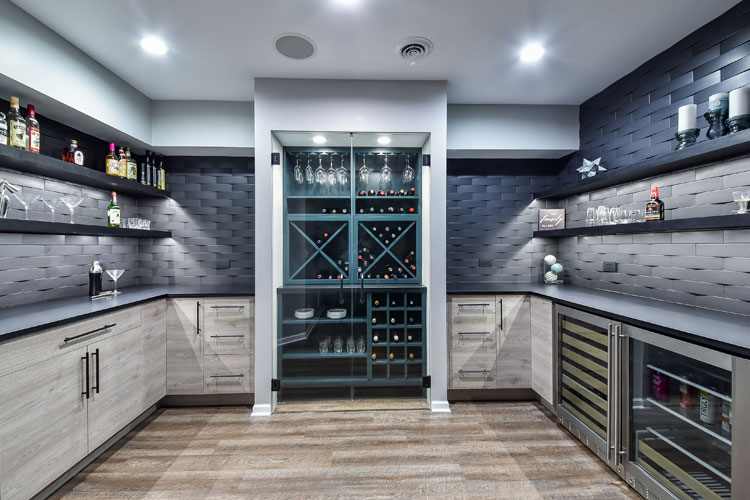 CONTACT US TODAY
Since 1999, Sebring Design Build has been a premier resource for home remodeling and renovation, offering remodeling design and construction projects under a wide service umbrella. If you live in or around the Franklin area and you want to assess your remodeling needs, give us a call today.
We guarantee superior craftsmanship, high-quality materials, attention to detail, and passion for your vision. Living in comfort and good quality is a great privilege. Our job is to help you get the best for the best by completing the renovation project of your dreams. From the bathroom to the kitchen, our Sebring Design Build professionals can make anything happen.
Request a consultation with our team today and a personal project manager will be assigned to guide you through the rest. Get in touch with us to learn more, today!